1. Travel at night! – Just by traveling at night time we have been able to extend our trips by weeks.  Yes, it is not as glamorous as staying in a nice hotel, but to be honest when traveling most of us have 2 major things going against us – TIME & COST.
We have learned that when you are moving to a new city or new region that traveling at night has helped up save money and time.  If you are traveling at night you no longer need to book expensive hotels or places to save (which most of the time pays for the travel plans).  Also, when you travel at night you can sleep not wasting those precious daylight hours that you can explore and sight-see.
We have traveled at night from Buenos Aires to Patagonia, Saigon to the Coast of Vietnam, Naples Italy to Venice.  In every one of these cases the money we saved by sleeping on buses, airplanes, and trains more than paid for the trip itself!
2.  USE FREE WIFI – Always utilize free wifi to research and develop a plan for your next few days of travel.  We like this because we make it an experience.  We find a local coffee house (Havanna on the lake in Bariloche!)  where we get to experience a local cup of tea or coffee. Plus it allows you to research and find the best prices/options for your next hotel or transportation.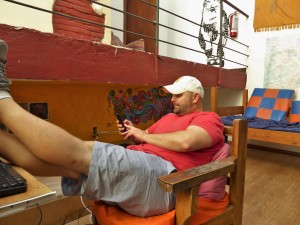 3.  BE FLEXIBLE FOR ACCOMMODATIONS – We have stayed in some of the nicest 5 star resorts and in the not so elegant half way house in Uruguay.  Both have benefits, but I will tell you I remember the half way house.  We met some amazing people and before we left we were invited to a traditional dinner that they cooked for us.
Some sites that really help are airbnb.com, agoda.com, and many others.  Make sure to always search for discount codes online to save extra money.  We have used Cheaptickets.com many times and just googled discount code cheaptickets.com and save 25%+.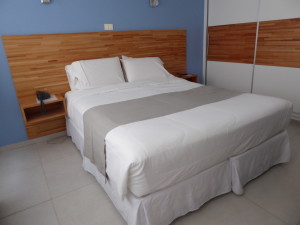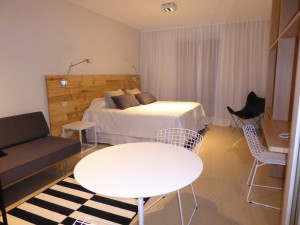 4.  EAT CHEAPLY! –  OK, yes we know this seems a little bit like a no brainier, but so many times we have seen other travelers going to the nicest restaurants in town and eating only on the main path.  I am not saying to not splurge every once in awhile, but when I travel somewhere I don't want to go to a bunch of touristy overpriced restaurants that pretty much serve food we can buy here in the states.  The best way to do this is:
A.  Eat Street Food – We all know and love street food is amazing, but why not eat it for our main meals rather than just snacking?  We have enjoyed 14 cent tacos in Mexico a couple blocks from the restaurants that charge $100 a person to eat.  A quick story about this.  I didn't communicate very well in Spanish and got 4 tacos and loaded it up with ALL the sauces not realizing that the sauce I just soaked my tacos in was habanero.  It was sooo spicy I had to throw them away.  Which was sad but ok since it only cost me around a buck!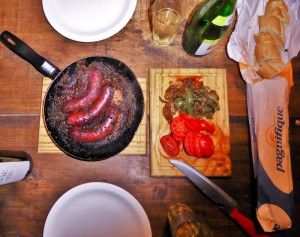 B.  Ask your host for dinner – If you are renting an airbnb or room from a host, they are usually more than happy to spend time with you and show you around.  You can ask them for suggestions or if you can join them for dinner.  If you are staying at a hostel meet people around you and join together buy groceries and cook together.  More than likely you will meet someone from a different area of the world, and even if you are not eating out and eating local food, you are getting a new and unique experience!
C.  Always check menus/reviews online – As boring as it may sound google it.  There are plenty of review sites out there to pull pictures and prices from.  Many of our favorite meals have been found just by asking.  And go farther than just Yelp or Travel sites.  Blogs and vlogs are good resources as well!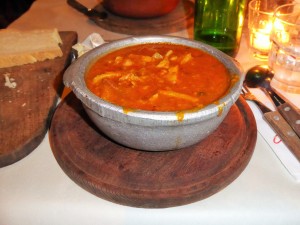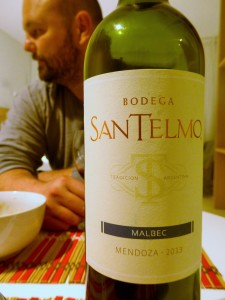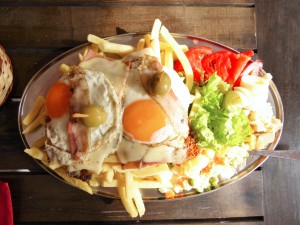 5.  WALK OR BIKE AROUND – This one is a personal favorite.  When we go to a new city we have a general idea of things we want to see and do, but whenever possible we just walk or rent a bike to get there.  You experience and see things that cannot be planned when you present and open to doing so.  Plus it burns a few more calories so we don't feel guilty when eating more of the great local food!